THIS IS GOING TO BE ABOUT ME!! 💃
OK here we go. I'm a 34 year old male. I have a wonderful wife and two great kids. I work too many hours and get pulled in many different directions between home and work. We are in beautiful Santa Barbara, California. I would say that I am "living the dream" but we still rent😬.
I grew up a nerd, liking the "Star's," both "Wars" and "Trek." I read comics, mostly Marvel but some indy titles. I don't read enough real books, but who has time for that commitment?
We watch too much TV📺. Currently on the watch list is the CW Arrowverse🏹 slate, but only Supergirl and Flash🏃 are appointment viewing (for me only, the wife can take it or leave it). Jane the Virgin was just discovered and I love it (I think my wife likes it too). When I need to turn off my brain I enjoy @midnight.
Movies📽 are another way I waste time. We probably see a dozen movies a year, but with the kids that means that half of them are kids movies. This does not bother me. One of the best movies I saw last year (2016) was Kubo and the Two Strings🐒🐞🤺. On the other front we see mostly the "summer" tentpoles including the Marvel movies. You will probably learn that I am genuinely excited about the yearly Star Wars movie. It being 2017 I cannot wait for Episode 8.
I also am a lifelong gamer 🎲. You will see me writing about games much of the time so I will not go too much into it here. As a kid we played games in my family (Monopoly💰, Risk🔫, etc.). I tried Chess♚ but did not stick with it. I was a summer '94 kid who played Magic The Gathering. This brought me to the Star Wars and Star Trek CCG's. I am sure* that I will write more about my game history so I will leave it here.
This is my wife. She is beautiful and smart and deals with all my bullshit. I have asked her to write about herself, so that will go here in the future.
_____RESERVED_____
This is my eldest (yes I am conscience of his privacy, that is why you don't see his face). He is currently 6. I have successfully molded him to love all of the things I love. This evening he was using "his" iPod to make a movie of his dinosaurs fighting. His favorite movie right now is Jurassic Park.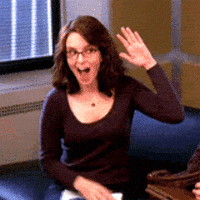 This is my youngest (again with the privacy). He is currently 4. He has some… unique challenges in his life. It will probably come up at some point and you can learn about it then. But he is also a JOY. He has a great sense of humor and is strong and active and incredibly smart.
OK. I will try to keep this updated periodically as things come up.
*and by "sure" I mean "I am not sure, but I don't want to get too off topic"
*Pandemic Legacy. BEST. GAME. EVER. Just trust me, go play it.